After you get your email information, you can login from the E-mail Login button above.

You will get a login box that looks similar to the one below. Once you enter your information, you'll be logging in to the Palo Verde College email system. Notice, the username is your email address without the @paloverde.edu. For example: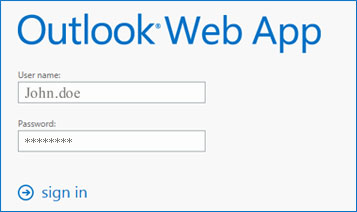 *Don't forget to put paloverde\ before your username.
If you require further assistance or need your account information, please call the Palo Verde College Help Desk at 921-5556, or email at faculty.tech.support@paloverde.edu