Foundation honors local patron
PVC Foundation honors local patron Ron Baker at 2018 Christmas Dinner & Gathering, Dec. 7
By Uriel Avendano/Times Editor Dec 7, 2018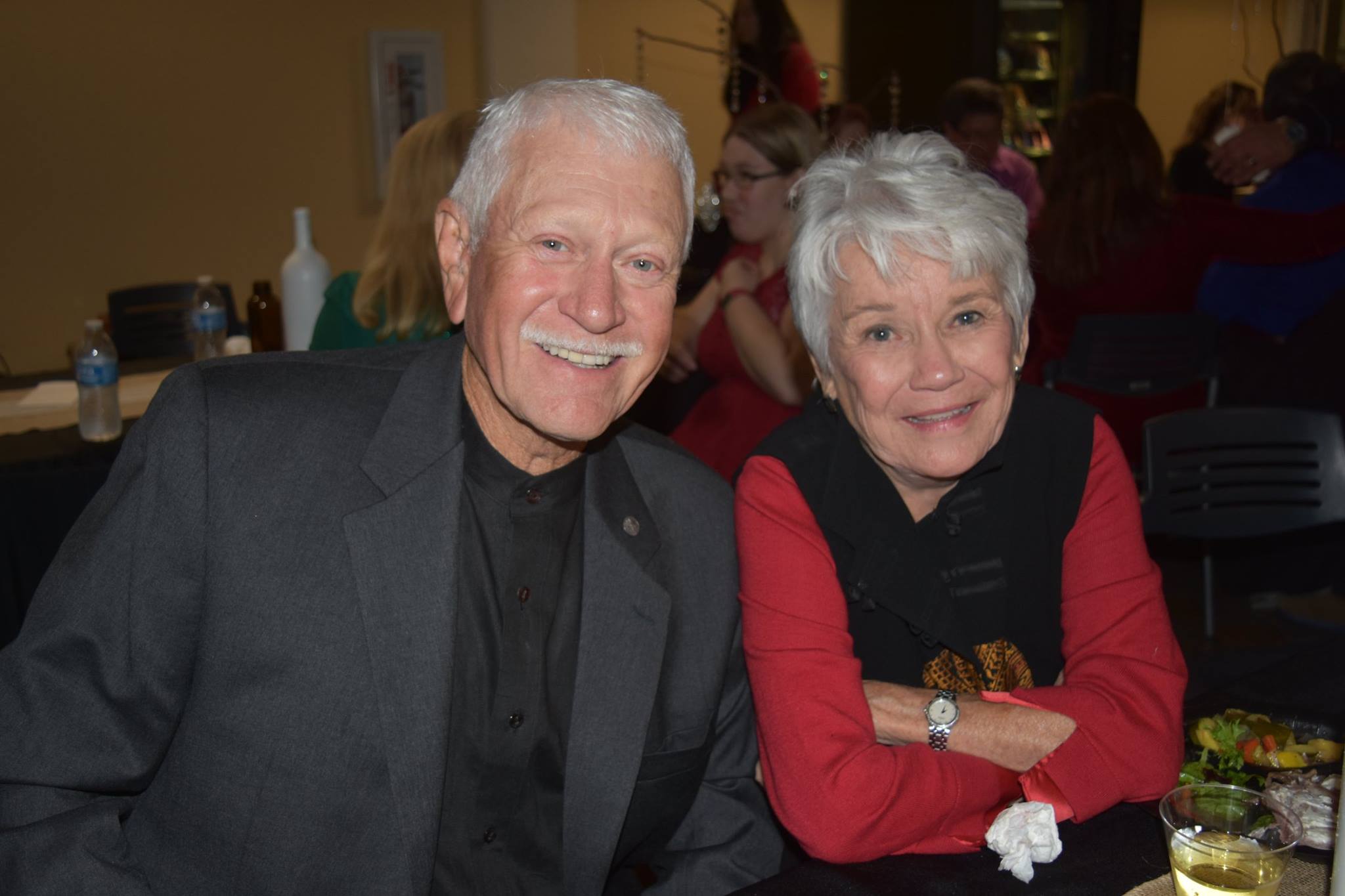 Palo Verde College (PVC) staff, faculty, and friends came together earlier this evening, Dec. 7, to host the institution's 2018 Christmas Dinner & Gathering at the campus Pirate's Den, as well as to collectively thank and recognize the long-standing patronage and support of the evening's guest of honor.
"His wife (Glen Baker) had a difficult time getting him to come out tonight, but he's here with a smile - I'm speaking of Ron Baker," said PVC Foundation board member and friend Marcella Thomas.
Having been elected to the PVC Foundation Board of Directors in 2001, Ron Baker served in a number of the organization's support committees, including the investment committee since 2003; the budgetary committee; and the annual laptop awards committee - which, this past August 2018, awarded 30 Acer laptops to PVC students in their continued mission to maximize student success and education excellence.
"Due to his diligence and expertise, the (PVC Foundation's) investments have grown in value to over $1.3 million," said Thomas, also noting Baker's enduring support for the PVC Foundation's yearly barbecue, which sees approximately $8,000-$12,000 raised annually. "Ron and Glen (also) set up the Ron & Glen Baker Family Endowment Scholarship, donating approximately $40,000 towards their endowment. This will continue to produce scholarships for Palo Verde College forever."
Baker retired from the PVC Foundation's Board of Directors in June of 2018 after 17 years.
"Thank you very much; this was not expected - and no one could have presented it more beautifully than Marcella," said Baker. "In my case, it was a labor of love. I thank the board for all of their cooperation which caused it to happen. And now the leadership has moved over - and Stephanie (Slagan) has got a big challenge on her hands as our new executive director, but I know it's going to go on and do great things in the future (...) Thank you very much."
Following the plaque presentation to Ron Baker, PVC took a moment to also recognize the support of his attending wife Glen Baker.
"We"ve heard the age old adage that behind every good man there"s a good woman," said Thomas. "Throughout Ron's tenure as the (PVC) Foundation's director, his wife Glen has been helping the foundation with the barbecue; through organization and solicitation for donations from the community; for raffle baskets and silent auction items; as well as helping with ticket sales whenever needed. She's (also) been a wonderful hostess when committee meetings were held at the Baker residence."
Glen Baker was presented with a large bouquet of flowers and the appreciative spirit of the PVC Foundation leadership and those in attendance; the evening's hand-made table decorations were provided by Denise Hunt, with entertainment provided by Yuma-based standout musician Roy Anthony.