IV Therapy for Nurses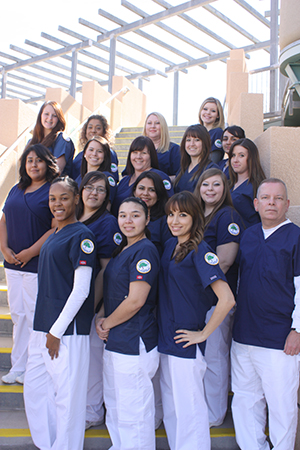 Therapy NUR 250 - Prerequisite- Graduate VN Program, (Student must have VN license by completion of course), RN, Paramedic Candidates, selected X-Ray technologists.
The IV Therapy Class is a 54- hours 2 unit class which prepares students for initiation and/or maintaining common intravenous (IV) therapies. The course covers insertion techniques, alumni of TPN, blood and blood products, piggybacks, intermittent infusion sets and common IV drugs, growth and development issues related to IV starts, Pediatric start techniques (including pediatric equipment). Covers minimum competencies for both Arizona and California IV certification and the regulation and scope of practice rules for both states.